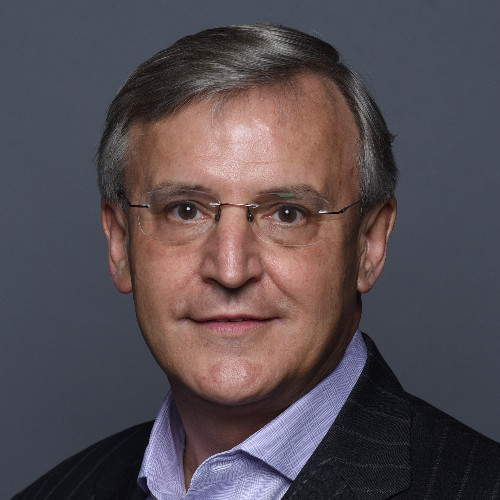 Chief Operating Officer | Co-Founder
Performance Management continues to be an essential topic as companies focus on achieving their goals and objectives. Many companies measure performance through financial objectives (e.g., earnings, profit, shareholder value, etc.), although increasingly companies focus on the triple bottom line (people, planet, and profit) and ESG ratings. The Balanced Scorecard is an excellent example of setting goals beyond just financial measures to align with such areas as customer satisfaction, organization, and business processes. 
Company departments such as corporate real estate or asset management align their goals to the overall company objectives. Typically, these goals flow to the departments, and the departments in turn flow operational performance back to the enterprise level. While shareholders may use similar performance measures across companies, such as earnings, how companies achieve success is different based on their business and operating performance. Thus, the importance of operating performance is critical to a company's financial success and brand reputation. 
Aligning Objectives
Figure 1 is an example of linking and aligning a real estate goal to a company objective. What happens in between the CRE departmental goal and metric is the action or initiative to positively influence the outcome.
Figure 1: Aligning Corporate & CRE Department Goals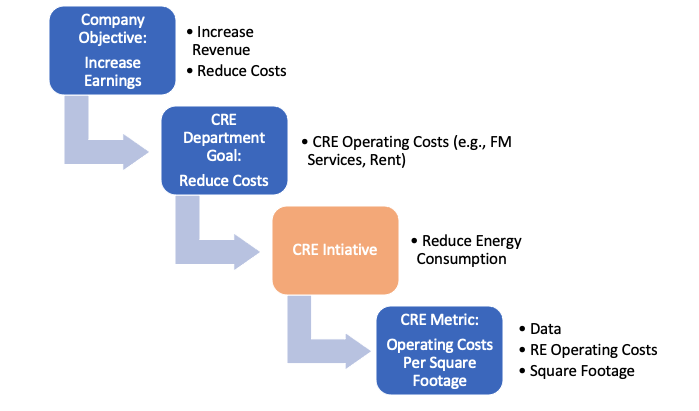 The metric or Key Performance Indicator (KPI) then measures the performance of the initiative.  The data then needs to be collected, tested for accuracy, and consolidated to measure the established metrics. It is also essential to determine the intervals for the data calculations. For example, will the measurement be in real-time or historical monthly? Just measuring performance historically is only part of overall performance management. Many of us have heard the vital phrase used by Peter Drucker, "You can't manage what you can't measure," and performance management goes beyond just measuring past performance. A CRE goal and subsequent metric need to take into consideration how to ensure continuous improvement. The data captured can also lead to business intelligence, predictive analytics, and overall execution improvements. This concept is the difference between KPI dashboards and performance management. 
Choosing the Metric
There are hundreds of Key Performance Indicators for real estate that a department can choose, and BSI can help you determine the correct measurements that align with your organization. Once the metrics are identified, there are specific steps to consider in the performance management process; however, following the continuous improvement step, a department should consider adjusting the metric accordingly (e.g., 95% vs. 85%), increasing performance.
Figure 2: Measuring Performance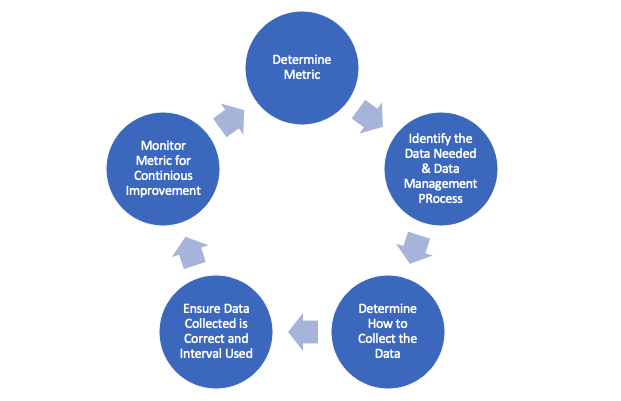 Automating workflows and processes ensures the best use of resources.  One does not have to look far to recognize terms such as Agile, Lean, Total Quality Management (TQM), Just in Time, Six Sigma, which are all examples of process improvement programs to help increase performance.
Connecting the Data
Digital transformation supports the automation of data collection and provides opportunities to make better decisions that will drive better performance. The ongoing challenge is accessing the data generated, and organizing it so that it can be used to manage the real estate and achieve the enterprise's goals. However, connecting a CRE department's KPI's to a company's Enterprise Resource Planning (ERP) system is a challenge. The ability to roll-up performance metrics into one system that can feed or connect to a company's ERP system is required.  A brief description of what an ERP is may be helpful for clarity.  It is a software that is used to manage the day-to-day business activities of an organization, and include accounting, purchasing, supply chain management, human resources, project management, compliance and risk management. An ERP suite of software may also include applications that can be used to plan business activities, forecast results and report on financial performance.
The benefit of an ERP system is that it ties together a multitude of disparate business processes and enables the flow of data among them. By collecting an organization's shared transactional data from multiple sources, ERP systems eliminate data duplication and provide data integrity with a single source of truth. This requires technology. In addition, this technology needs to support the complexity of property service delivery and the many vendors that are engaged.
For many companies achieving their company's goals includes the full ecosystem of in-house and outsourced resources.  Aligning not only the data from service providers but, also the continuous improvement process. While data flow for reporting and measuring the operational performance is at the tactical level even down to how a vendor performs on a particular work order, having these operational insights can ensure a company does not have any equipment downtime that impacts performance or the temperature of a building too high that it impacts the performance of the employees.
Our Solution
The solution we deliver, Synergy Park, integrates a customer's multiple suppliers and supporting technologies under a single performance management and operating platform.  Our solution is in sync with our clients' needs: B2B and B2C alignment, digital transformation, operational and service consistency across a portfolio of sites and vendors, ESG goal attainment, compliance, and risk mitigation.