Does Your Real Estate Function Have the Right Operating Model?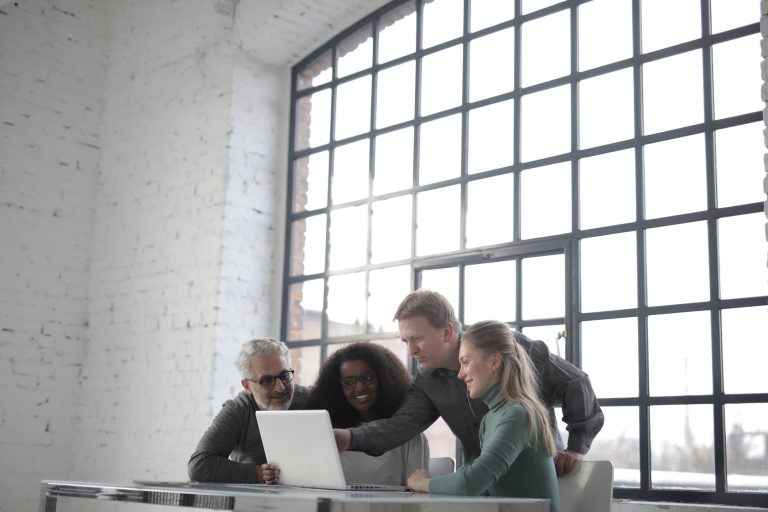 Companies today are faced with so many changes such as impacts of COVID-19, the need for healthier buildings, a hybrid workplace, ESG, digital transformation, cost and value improvements, etc. Having the right operating model will provide the flexibility and the agility a company needs to support growth and success.
Many times, CREF & WE departments are structured to support tactical execution. They have resources focused on such areas as transactions, lease administration, project management, facilities management, space planning, etc. which are aligned to a department head or leader. This leaves a void for supporting strategy. Strategy is forward looking and includes innovation and agility to support changes. A department's operating model should support a company's business model and provide proactive business intelligence and agility.
The future of CREF departments should include operations, which includes the activities above such as transactions and FM, and should include ESG and sustainability, performance management to support data analytics, smart building technology and workplace intelligence insights. In addition, strategy to outline how RE & FM can support the business (e.g., location selection) and occupant experience (e.g., workplace design, service design, hybrid space planning) to focus on the experience of the occupants.
The tools include technology and opportunities for automation and digital transformation that produce a positive ROI. Many times, technology was implemented to solve a particular problem and various disparate tools were adopted and deployed over time. Under these circumstances many departments do not have a holistic solution that has the ability to integrate business insights or efficiencies. Departments should evaluate their technology stacks to determine the optimum solution for the department and the enterprise.
Processes provide guidance for execution. It also includes compliance, governance, and integrates into the process the various parties that are involved with it. For example, how a CREF team executes work orders or tickets many times includes service providers and suppliers. Are the processes optimal, manual, or automated? With the increasing importance of Environmental, Social and Governance reporting and changes to operations, organizations are finding they need to redefine and rethink their current service delivery in order to operationalize their ESG, so that it becomes part of an evolving and continuously improving, dynamic operating model.
During Covid many organizations questioned whether they had the right operating model for their real estate operations when they struggled with understanding the impact of introducing a hybrid operating model and the adjustments that had to be made to accommodate it, such as modifying facilities services and reducing costs and/or reducing their physical footprint, etc.
An operating model outlines how a company operates and executes its strategy. The model outlines components such as people (e.g., org. structure), process (e.g., decision making) and tools (e.g., technology). The corporate real estate and facilities department (CREF) or workplace environments (WE) functions' operating model needs to align to a company's overall structure.
Given the many changes that companies are facing, a company's strategy and in turn the operating model used to execute its business strategy is key. The first step is aligning the CREF & WE strategy to the overall company strategy. The use of resources (e.g., cost and talent) should be aligned to the business strategy and objectives.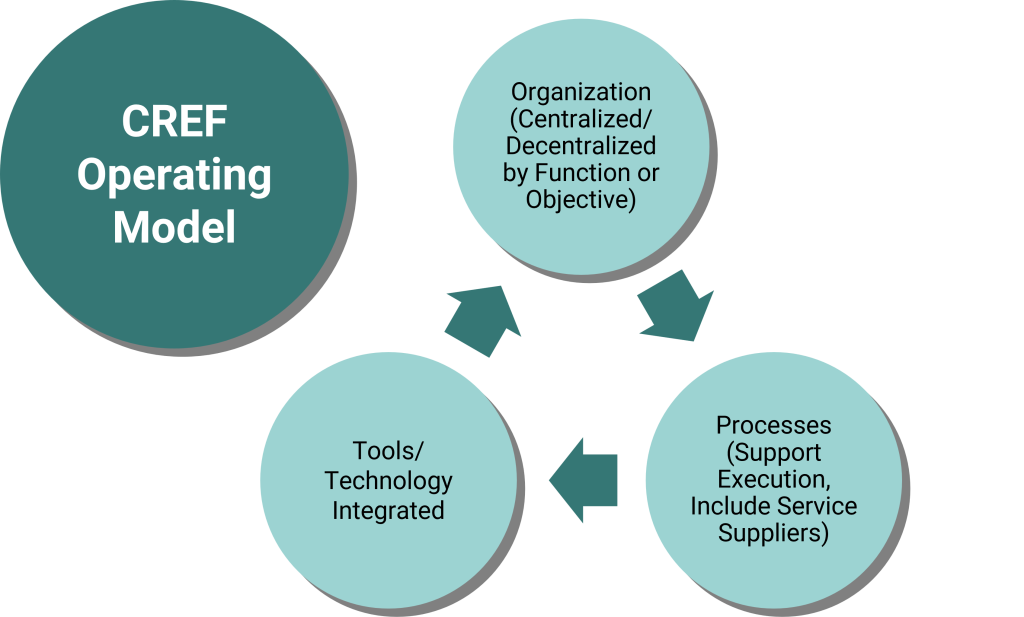 Having the right CREF & WE operating model in place for the future can provide a competitive advantage for an organization. Blue Skyre IBE will help you determine and design your Target Operating Model for CREF & WE success.
For more information on how Blue Skyre IBE can support your organization please contact us.